Worship Essentials
Our industry-leading MainStage templates for keyboard players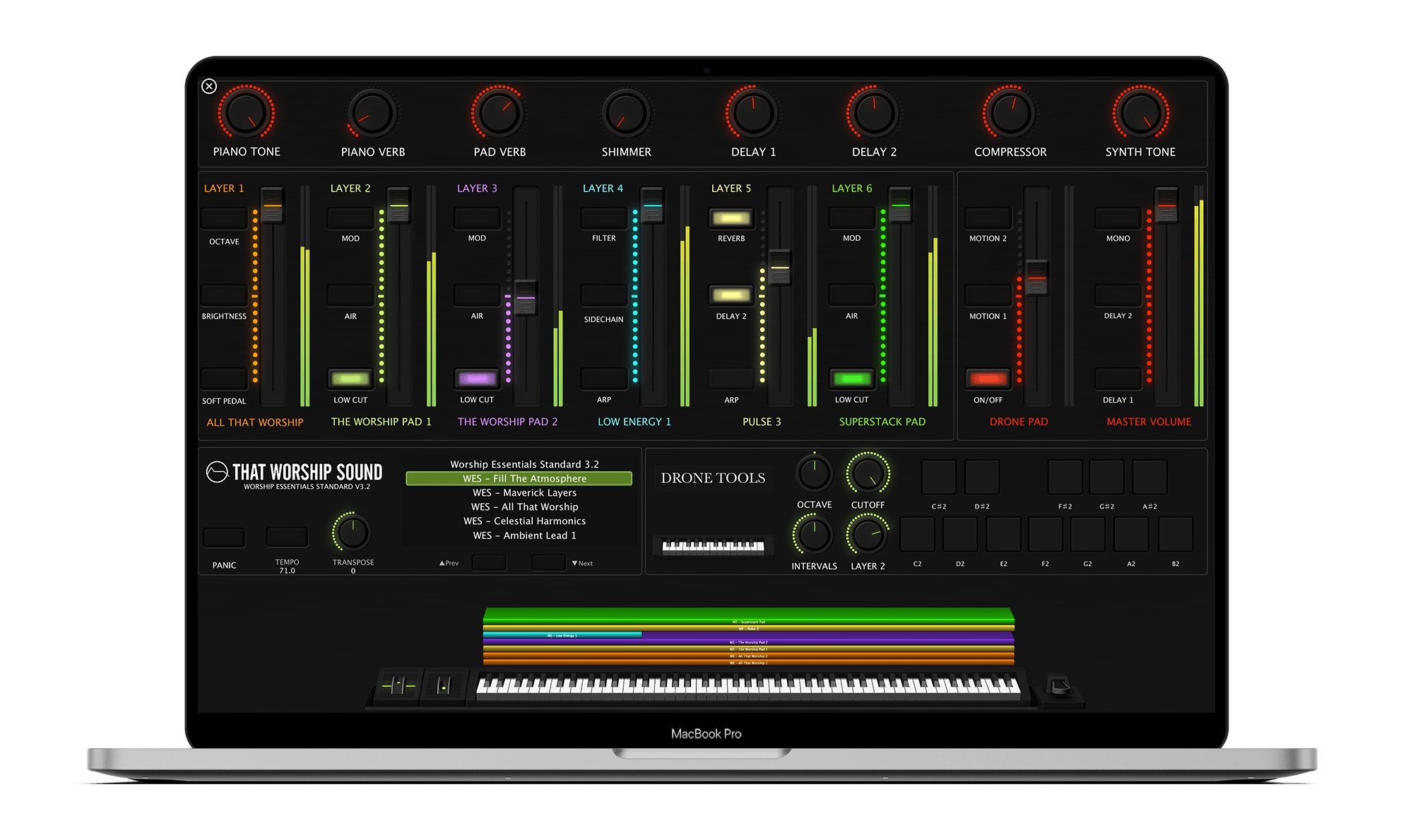 Worship Essentials brings you powerful live performance features and an all-new studio-quality patch library, meticulously designed for today's modern worship sound.
We combined years of our keyboard playing experience with the accessibility of MainStage to give you the ultimate experience! Powerful piano controls; lush and gorgeous pads; cutting-edge synths; textured effects; carefully sampled analog synths… the possibilities are endless!
The Worship Essentials templates are designed to give you everything you need as a worship keys player right out of the box – no extra work required. Our multi-mapped controls empower your creativity without getting in the way, making this the most versatile MainStage template ever!
Worship Essentials was expertly designed by worship musicians, for worship musicians! Whether you're performing on stage with MainStage or in the studio recording with Logic Pro, Worship Essentials is the perfect choice for you!
New in Worship Essentials Standard & Plus:
Analog Extensions
80 beautifully sampled signature patches, 20 patches from each hardware synth: Prophet 12, Juno 60, DSI OB-6, and the Moog Minimoog Model D!*
Worship Essentials comes in 3 variations: Lite, Standard & Plus.
Take your keyboard rig to the next level today!
*Our products are not endorsed by or affiliated with Dave Smith Instruments, Roland, or Moog.